Ultrabeat - The Album (2007)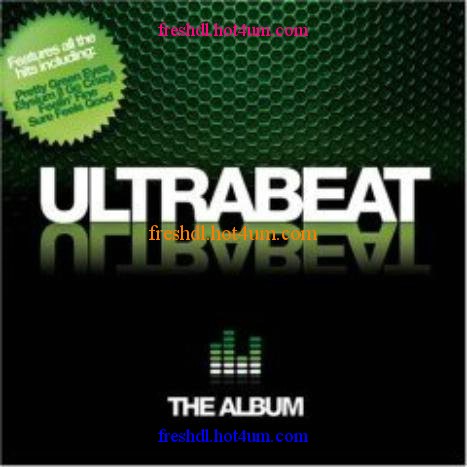 Ultrabeat - The Album (2007)
Artist: Ultrabeat
Title Of Album: The Album
Year Of Release: 10th September 2007
Label: AATW
Genre: Dance, Eurodance
Quality: MP3 / Joint Stereo
Bitrate: VBR kbit/s / 44.1 Khz
Total Time: 49:17 Min
Total Size: 70,3 Mb
WebSite: Ultrabeat
Ultrabeat - The Album is the debut self-titled album by Scouse House band Ultrabeat. It was released on 10th September 2007 with All Around The World records. The album was a major chart success as it reached #8 in its first week.
Track List:
=====
01. Intro 00:21
02. Pretty Green Eyes 03:19
03. Sure Feels Good 03:21
04. Feelin Fine 02:59
05. Elysium (I Go Crazy) 03:08
06. Better Than Life 04:12
07. Paradise & Dreams 03:47
08. I'm Not In Love 03:48
09. This Love's For Real 03:36
10. I Wanna Touch You 03:07
11. Right Here Right Now 03:28
12. I Want Your Love (Frankie's Lead) 03:12
13. 1000 Kisses 03:49
14. Feel It With Me 03:16
15. Goodbye 03:54
The long-anticipated album comes over four years after their first single, Pretty Green Eyes, was released. According to AATW, the album was delayed for so long because Ultrabeat kept producing new tracks and re-changing the album to accommodate the new material, and also going away to places such as Miami and Ibiza delayed the album as well. It was originally, supposed to be called "Better Than Life - The Album" and was meant to be released sometime after the Better Than Life single.
DOWNLOAD:
Code:

http://rapidshare.com/files/59996377/Ultrabeat.rar
PASSWORD:
Code:

www.freshdl.forumotion.com